More flyers
Bernard turned me on to
gigposters.com
which has all kinds of old flyers and posters. I found ones for
Urbosleeks,
Liquidrone,
Toxin III,
Frigg,
Strawboss,
One Common Voice,
Shellshock
(a ton), and all kinds of badass zydeco flyers. Including this one from the seriously badass Rosie Ledet:
Rosie Ledet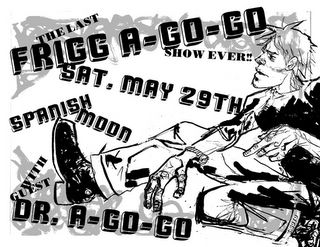 Frigg-a-go-go
Clifton Chenier
Toxin III / Snufflix / Disappointed Parents
I put the ones I found on the
flyer page.
They aren't necessarily all from Louisiana shows though. Does anybody know if Shellshock moved to New York in their later days or something?